I've been running a Logitech G13 for the last 15 years or so. So long that Logitech doesn't even support it, and I have to use the legacy Logitech Gaming Software to even use it. I've tried many other gaming keypads, and they always got returned as they weren't as good as the G13. Until the Cyborg showed up at my door earlier this week that is. I'll be honest, half the reason I bought a Cyborg is because I've got several 3D printers and I'm all for supporting businesses that use the tech. I am pleasantly surprised at how good the print and build quality of my Cyborg is though.
The first mod for my Cyborg is some extended knuckle paddles for the top switches. I don't like how I have to completely pull my finger out of the pocket in order to actuate these switches, so I decided to make my own paddles. I tried to copy the basic shape of the stock paddles, but I raised them ~11mm (that's around 7/16" for my fellow Americans
). I thought that would be the hard part, but it was pretty easy. The hard part was getting the outer diameter of the through hole correct. Too big and the paddle jams up, too small and there's not enough material and it could break too easily. Hopefully I found a happy medium that will work.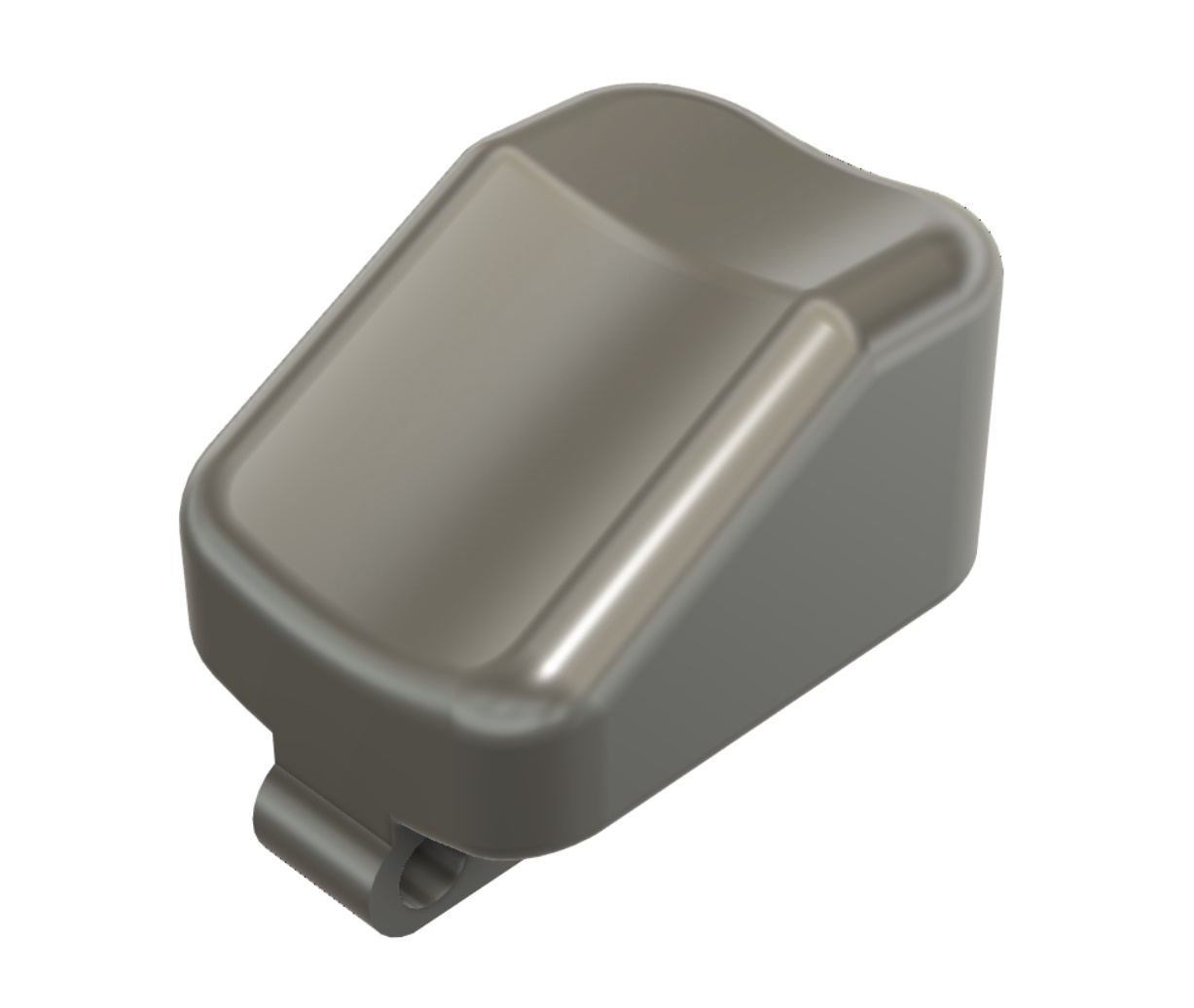 I printed these out of PLA as a proof of concept. If they hold up well, I may redo them in ABS or ASA.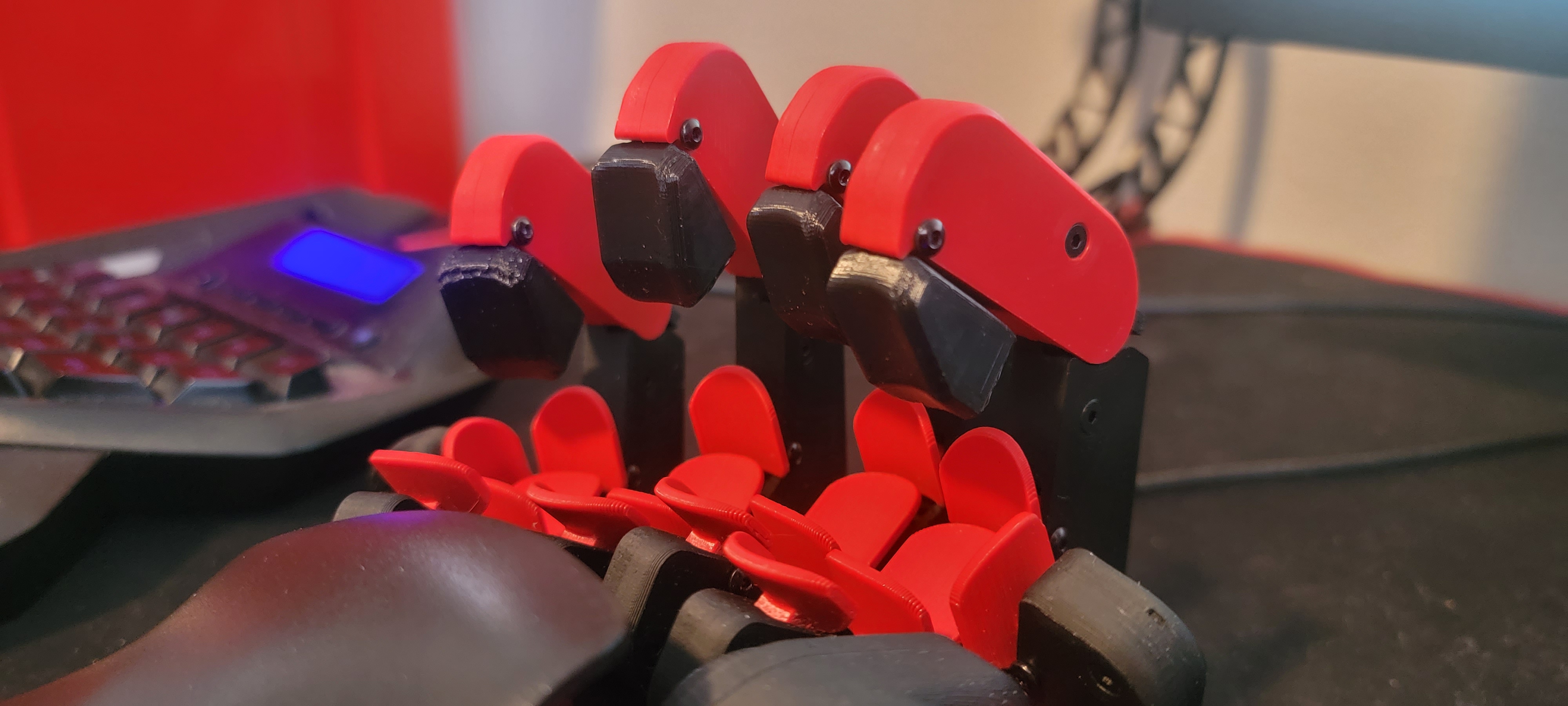 Time to get in game and kill some bad guys.
Last edited: