Hi,
My hands are exactly 20cm, so I'm unsure which size of the Azeron Cyborg to get.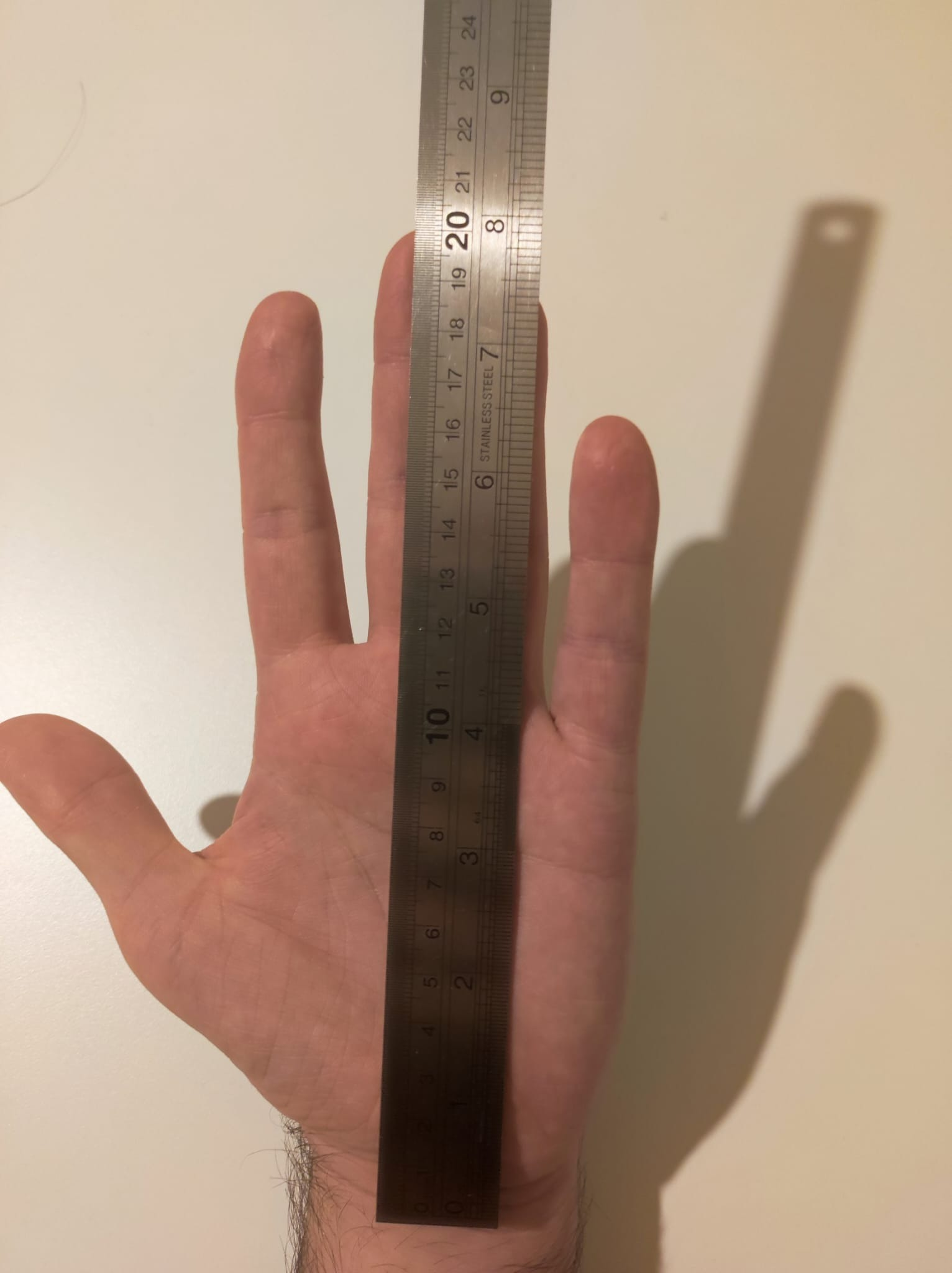 I was wondering what the difference is between the two sizes anyway. Is the base module's size different? Bigger palmrest? Longer rails? What exactly makes the "Large" larger? Is it possible to "upgrade" to the large size later by buying spare parts?
Since the rails allows you to move the finger buttons closer/further I'm a bit confused as to why there are different sizes in the first place.
What size would you recommend for me?
Thanks!
Last edited: