Administrator
Staff member
What size should I order?​
The medium option is most comfortable for 16cm - 20cm (6.3in - 7.9in) hands, while the large option is best for 20+cm (7.9+in) hands. That being said, gamers with smaller and bigger hands can use the keypad as well, but comfort may vary.
This is how you should measure your hand: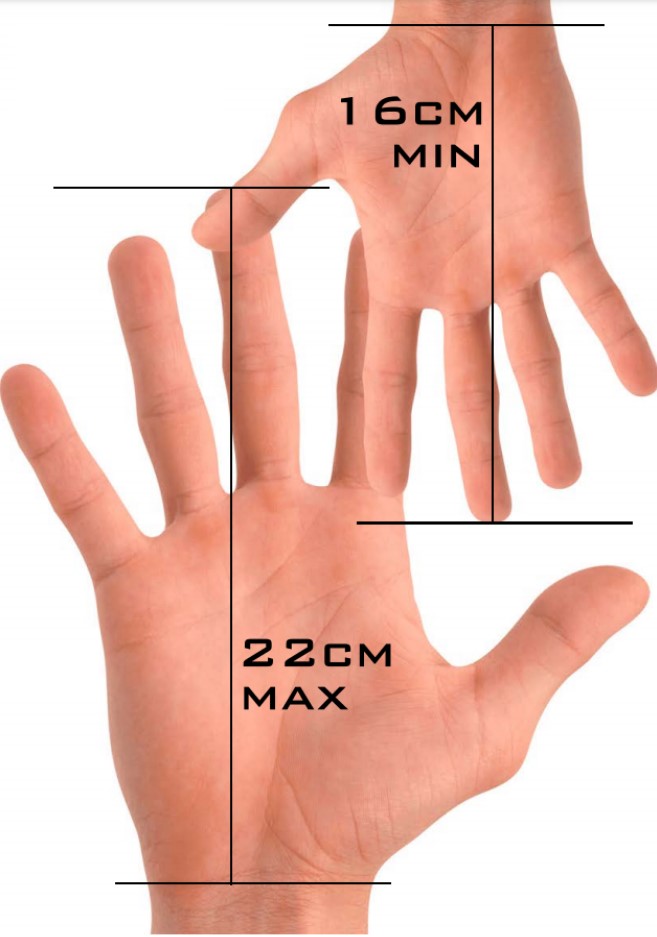 What is the difference between curved and flat palmrest?​
Curved:
more organic feeling, but your hand is locked into a single position due to the curved shape.
Flat:
can change the angle of your hand, but it doesn't have that organic shape.
Note:
You can order both palmrests so you can switch them yourself. Extra palmrest costs 30 euros. You can add it to your cart while purchasing the keypad.
A side by side comparison: flat (left) vs curved (right):
How to adjust the keypad?​
Follow the easy steps illustrated below to adjust the keypad properly and enjoy the unrivaled ergonomics. Download the full manual
here.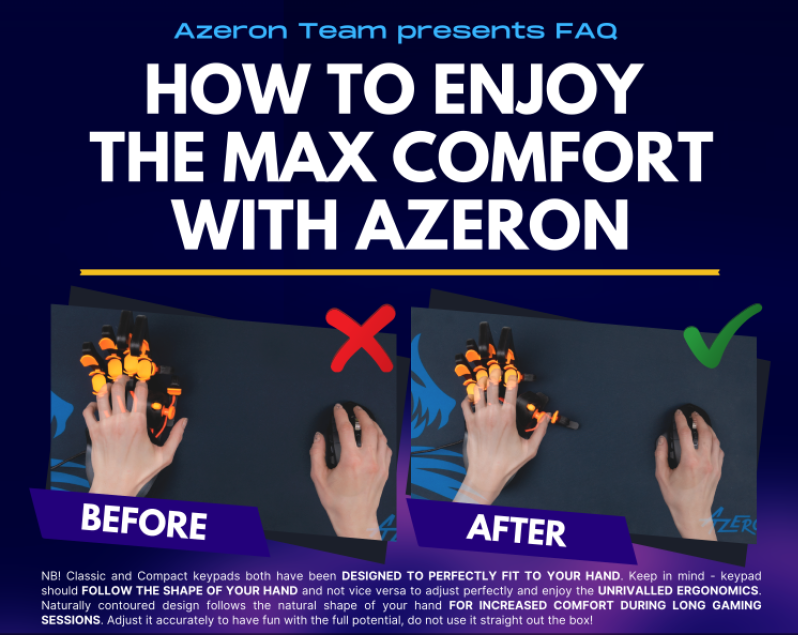 NB! Avoid tightening screws too much while adjusting, and do not use inappropriate tools - it may cause irreversible damage and even void the keypad warranty.
What screwdriver do you use?​
The package includes a 1.5mm Hex screwdriver to adjust screws. You can also purchase a full-size high-quality screwdriver, which includes additional tips for the complete assembly of the keypad.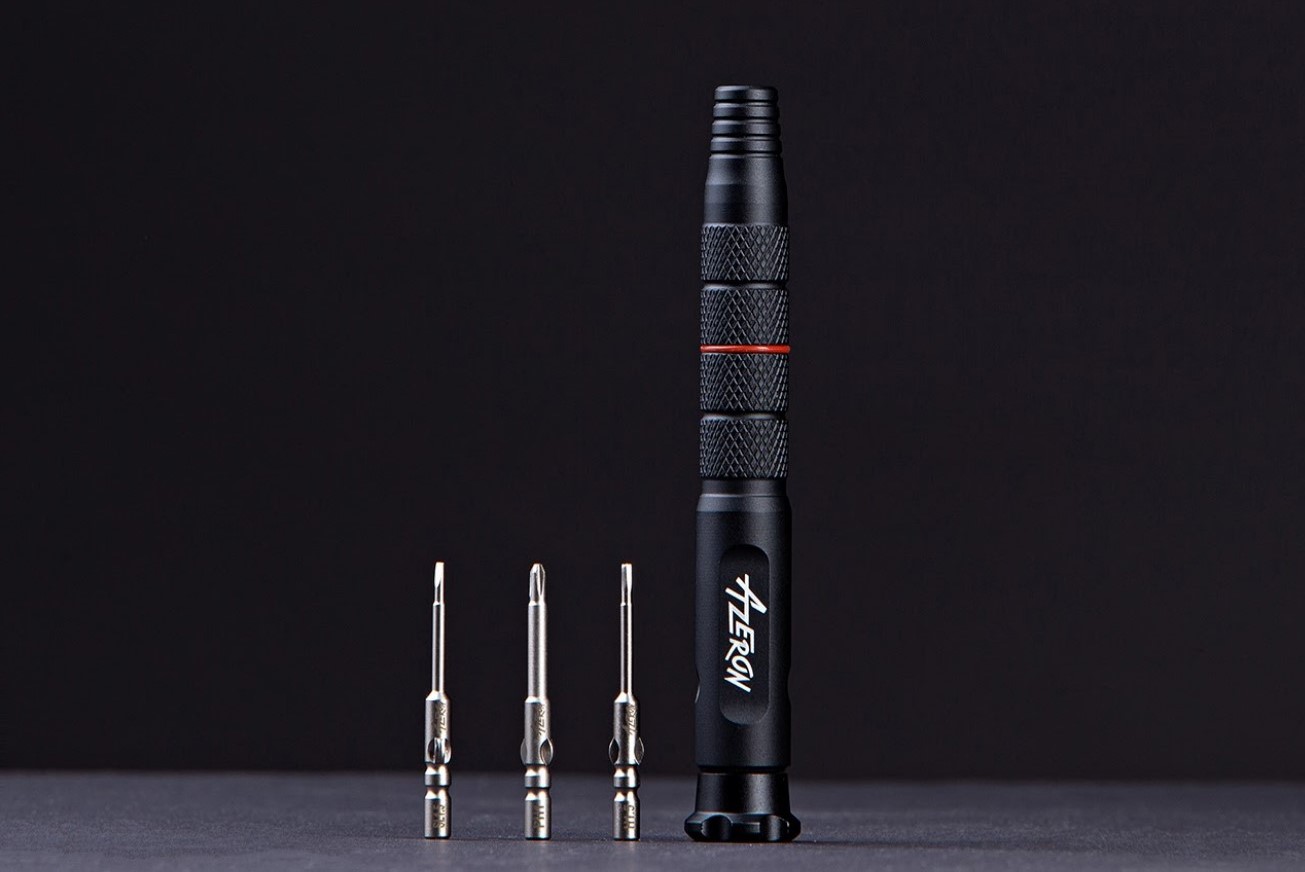 Can I order parts to change/upgrade my keypad later on?​
Yes, you can get them in our store
Service parts
category. Please check the parts' compatibility with your keypad. If you can't find the part needed, please contact us at
info@azeron.eu
.
Last edited: